Welcome!
As the most proud brand of Nonsan, we, Areumdeul, have been always honest and strict about qualities of our products,
and through constant researches on what we ard dealing with,
we do our hardest to provide
you with the healthiest and safest food throughout
your rich lives given by God.
We are living in such an extremely busy world,
and how many of you are eating truly healthily?
In order to produce genuine food that we can still introduce to you with a sense of pride all the time,
we as the brand that has satisfied HACCP make sure that we keep our production facilities always
hygienic no matter what and, we use nothing else but only 100% domestically-grown black soybeans
and these strawberries cultivated in Nonsan,
one of the cleanest locations in South Korea.
In particular, we promise you that you never find any chemical additives in all of our products such
as perfumes, preservatives, emulsifiers, antifoaming agents
and others, and you will be pleased to see
how you can have healthy and safe food through us, Areumdeul.
We had been carrying out so many different researches to figure out how to make truly healthy
and safe food and finally, we came up with these good products such as 'Black Soybean Milk'
made of healthy black soybean which have been ground in husk, 'Strawberry Gochujang'
that realizes the spicy flavor in Korean cuisines as well as this 'Strawberry Jam' with herbs included which has even won a patent.
We are honored to give you our sincerest word that we will be always
this Areumdeul that you can surely rely on and that we will keep helping you to pursue
your genuine well-being and happiness for your whole life.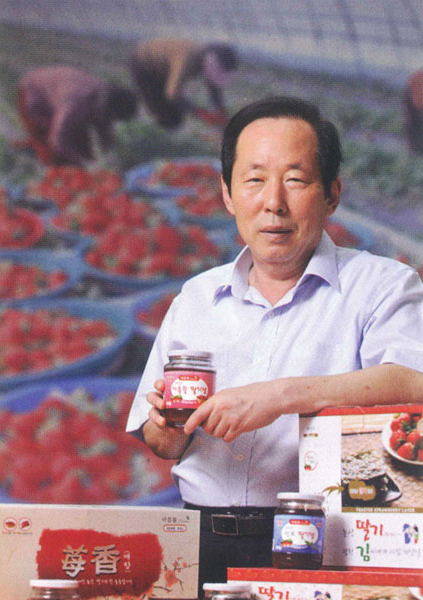 Chairman & CEO
Ahn Dong-gyu